2020 Season Cancelled
We are sad to say that we have to call an end to the 2020 softball season due to the extended 'Shelter In Place Order' that has now been extended to at least May 1, 2020. We were hoping that we would be able to pick up where we left off in the season, but with all of the uncertainty of the current situation, we feel it is best that we cancel the rest of the season.

The Executive Board has been communicating via email and we are currently looking into issuing partial refunds for the 2020 season. We are working on gathering information on the amounts that will be refunded as well as how this needs to happen, as we are a non-profit, it is a little more in depth then just cutting a check to each player. We appreciate your patience through this process, as this is all new to us!

Wishing you all safety and good health!

-- WCSA Board
2021 Executive Board needs volunteers!
Looking to next year, 4 out of 6 Executive Board positions will be open!!! This league WILL NOT happen without those positions being filled! SO...if you want your kids to play here, in West County, you NEED to volunteer!! We know it seems like a lot, but the more that volunteer, the less each person will need to do!

Many of the Board Members that are leaving this year, have said that they will 'walk' a new Board Member through an entire season, so if you are interested in keeping this league going, please reach out ASAP, we are happy to answer any questions that you have!

Again...Wishing you all safety and good health! And patience as we sort out next steps.

-- WCSA Board
Travel Ball - Renegades
As of right now, the plan is to still have a Renegades Travel season this summer! If you are interested, please contact Roseanne Mace at sftbalfan@aol.com", we will post upcoming Renegades information and fliers here on our website as available.


Field Cleanup 2020
THANK YOU West County Players & Parents!!!
Many thanks to those who came to out work on Saturday!
Apple Blossom Parade 2019
Great turnout for the parade! Thank you to everyone for your support - we looked FANtastic!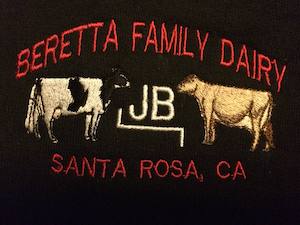 And a very special thanks to Beretta Family Dairy for donations for the float and to Maddock's Logging & Construction for driving us all down the road!
Click pictures for larger images...
Opening Day 2019
Great kick off for our season... a super turnout of wonderful parents, dedicated coaches, and awesome athletes! Thank you to everyone for coming together for this great league picture!
Click pictures for larger images...
Thank-you Graton Fire!


West County Girls Softball would like to thank Graton Fire for providing a meeting space for the board.
Learn How to Keep Score...click below
---
WCSA Operating Guidelines
The WCSA Board has adopted guidelines for how the league operates, covering all aspects such as skills assessment, attitude & conduct, game rules, player and coach and fan responsilities, and much more. Click to view the WCSA Operating Guidelines
---
Join our Email List
Stay informed on events and activities at WCSA. Sign up here to receive occasional emails.
---
Board Meetings
Check Upcoming Events to the right for the next meeting.
All are welcome - we value your contributions and encourage our WCSA community to attend!