2021 Season - Exciting News!

Competition cleared for Sonoma County softball!
Expect more announcements from the league on next steps soon.

-The Executive Board


2021 Season - Letters from the Board

Practices & Field Cleanup
information!

Ragle Park Field Cleanup will happen rain or shine!
You may choose to attend one or both days:
Saturday, February 27 9-noon
Sunday, February 28, 9-noon

Please read this letter from the Board, with info on Practices and Field Cleanup at Ragle, and our plans going forward to do our best to safely have a 2021 Season!
Field Cleanup 2020
THANK YOU West County Players & Parents!!!
Many thanks to those who came to out work on Saturday!
Apple Blossom Parade 2019
Great turnout for the parade! Thank you to everyone for your support - we looked FANtastic!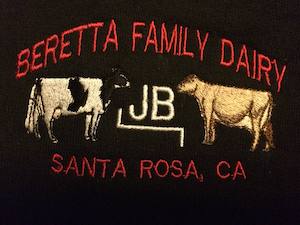 And a very special thanks to Beretta Family Dairy for donations for the float and to Maddock's Logging & Construction for driving us all down the road!
Click pictures for larger images...
Opening Day 2019
Great kick off for our season... a super turnout of wonderful parents, dedicated coaches, and awesome athletes! Thank you to everyone for coming together for this great league picture!
Click pictures for larger images...
Thank-you Graton Fire!


West County Girls Softball would like to thank Graton Fire for providing a meeting space for the board.
Learn How to Keep Score...click below
---
WCSA Operating Guidelines
The WCSA Board has adopted guidelines for how the league operates, covering all aspects such as skills assessment, attitude & conduct, game rules, player and coach and fan responsilities, and much more. Click to view the WCSA Operating Guidelines
---
Join our Email List
Stay informed on events and activities at WCSA. Sign up here to receive occasional emails.
---
Board Meetings
Check Upcoming Events to the right for the next meeting.
All are welcome - we value your contributions and encourage our WCSA community to attend!